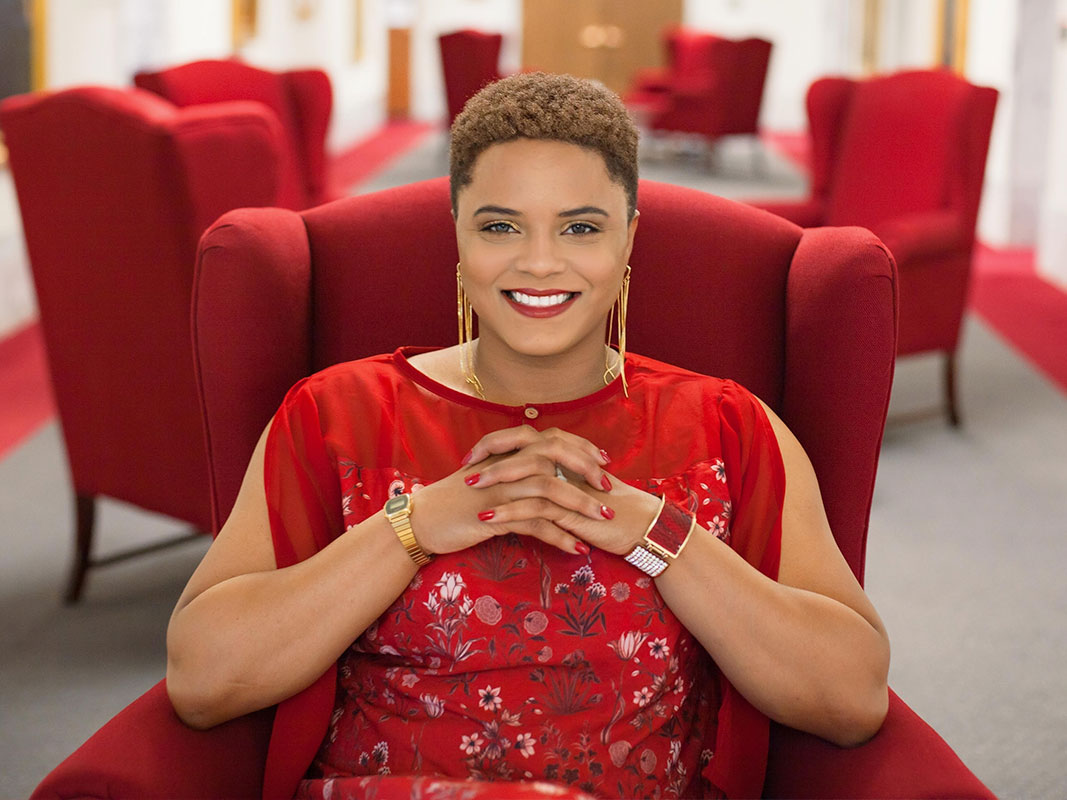 Manager, Organization Development and Change, Office for Inclusive ExcellenceChief Executive Officer, Capacity Consulting and Development
Educational Leadership and Policy; Graduated: 2020
If you want to describe Teshia, just call her "The Change Maker."As a scholar-practitioner, her job is to identify the structural, social, and cultural issues that prohibit organizations from engaging insubstantial change, and resolve them.Through an organization development lens, Teshia is able to transform academic units from the phase of "educating people to death" about equity, diversity, and inclusion (EDI), to implementing impactful, measurable, and sustainable organizational changes.
AsManager of Organization Development and Change at the University of Utah, Teshia guides colleges, departments and programs in the evaluation and redesigning of organizational structures and processes so they are better able to achieve their EDI goals.Due to the autonomous nature of higher education, these goals vary across the university and include everything from educational interventions, re-envisioning of mission statements, strategic planning, hiring, retention and promotion, creation of new EDI committees and/or task forces, accountability systems, curriculum development, and climate assessments, just to name a few. No wonder, then, Teshia finds no two projects exactly alike as time frames range anywhere from a couple of hours(like simply reviewing a document) to a semester or more(such as curriculum development or strategic planning).
Once the Office for Inclusive Excellence successfully undergoes restructure, Teshia will provide guidance to faculty, staff, deans, and department chairs in the following areas: Strategic/Action Planning, Program Assessment, Curriculum Development, and Staff Hiring/Retention.For example, is your department unsure how EDI fits within its strategic plan?Does your program want to ensure its diversity statement entails an accountability process?Maybe your college wants to decrease the attrition rate of its diverse staff.Are faculty interested in decolonizing their curriculum? Do you need to hire more diverse academic advisors to better reflect the students you serve?Or is your department interested in undergoing a climate assessment? Teshia can guide you in that. Colleges, departments, and academic programs can also inquire about assistance that does not fall within the previously listed four (4) categories.
Teshia also owns a successful consulting business, and is currently working with an internationally renowned ski resort to both construct and operationalize its EDI commitment.She is also working with other large organizations external to Utah, such as other R1 universities, community colleges, local government entities, and three international corporate organizations. Also, this upcoming March, Teshia will be a guest speaker for the Impact Black Women Experience: Mind, Body, and Soul event sponsored by Facebook, Silicone Slopes, DOMO, IMPACT Magazine, and Mothers Shut In, featuring celebrities David Banner and Tabitha Brown.
Being a leader and transformer has always been in Teshia's blood.When she first started at the University of Utah, she made a lasting impression on both senior and executive level leaders. They all encouraged her to pursue a doctorate degree, knowing that it would complement the bold, innovative ideas she always put forth. Finally, she met Dr. Larry Parker, and that made it official. Parker helped her pick the Ed.D. Higher Education Administration program based on her practitioner lifestyle, and always encouraged her to be herself in deciding what research topic to address.The freedom to champion her own passion and ideas, plus a good chair (Parker), made her experience in the ELP program a good one.
Teshia's previous professional experience, as well as the additional knowledge and skills she gained through the ELP program, has well prepared her to research, write, and publish.And she will continue to gain new insight and skills throughout her life. The research aspect of the degree was no doubt intensive, and after working under the leadership of Dr. Larry Parker, she's got the gray hair to prove it.